Quimica Nova publishes in portuguese, spanish and english, original research articles, revisions, technical notes and articles about education in chemistry. All the manuscripts submitted to QN are evaluated by, at least, two reviewers (from Brazil and abroad) of recognized expertise in the field of chemistry involved in the manuscript. The Editorial Council can be eventually asked to review manuscripts. Editors are responsible for the final edition of QN, which is published every two months and it is distributed with no additional cost to all the active members of the SBQ.

Its abbreviated title is Quim. Nova, which should be used in bibliographies, footnotes and bibliographical references and strips.

Indexed in: Chemical Abstracts, ISI and SciELO.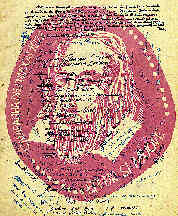 Quim. Nova 1978, vol.1, no.1
First Editorial